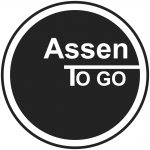 Assen To Go, founded in november 2015,  is a photography-project about Assen and his surroundings. Assen is the capital city of the province Drenthe, The Netherlands. The city is well known for his racetrack Dutch TT Circuit for the yearly events – the Moto GP and Superbike championships.
In the city Assen you can find beautiful spots that aren't always visible. I want to show you the beauty of the city. It is about street, spots and events. Inspiration was gained by other accounts like iHeartBerlin, Berlinstagram, AlfredInBerlin and Berlingraphie. I was missing an Instagram account of my city so I took the oppertunity to start "Assen To Go".
You can find these accounts on Instagram and Facebook.
---
Follow if you like.